A garage in disarray can harbor all sorts of hidden hazards, resulting in injury, property damage or rodent infestation. In observance of the June National Garage Safety Month, here are some tips for improving general garage safety.
Get Organized
Maybe your garage is relatively clean or perhaps it is in utter chaos. Either way, there is almost always room for improvement, especially when it comes to safety.
Where do you start?
[ ] It's important to maintain a clean, clutter-free garage floor. Regularly check the floor for toys, sports equipment, loose birdseed or puddles that can cause slipping and falling.
[ ] Stacks of out-of-season items should be boxed up and placed on shelves or in an out-of-the-way corner. If the item hasn't been used in over a year, consider disposing of it.
[ ] Crammed shelves are accidents waiting to happen. De-clutter over-stuffed shelves to prevent an avalanche of sharp, heavy objects.
BEFORE
AFTER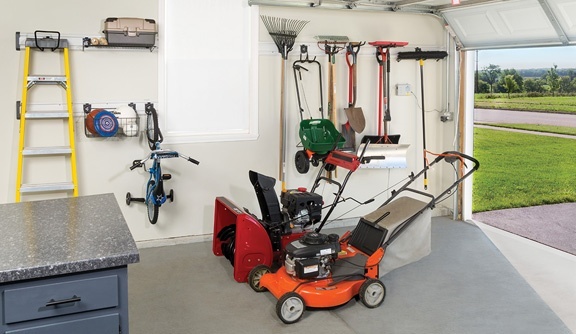 Child-Proof It
Keep sharp, poisonous and other dangerous items out of reach of children. Place on higher shelves or on secured peg hooks. Don't leave any lengths of rope lying around or hanging down from hooks or rafters. Make sure any garage door openers are not accessible by children. Wall-mounted buttons should be a minimum of 5 feet from the floor. Flammable and toxic chemicals should be in secure, well-ventilated areas, preferably on a shelf and out of harm's way.
BEFORE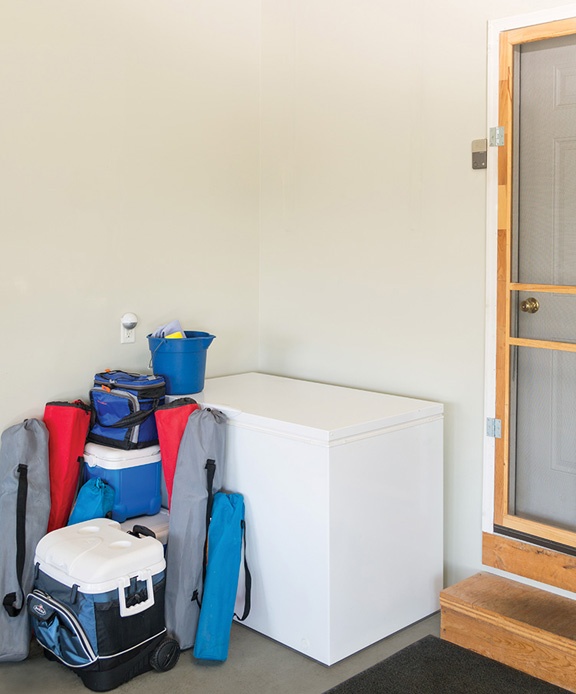 AFTER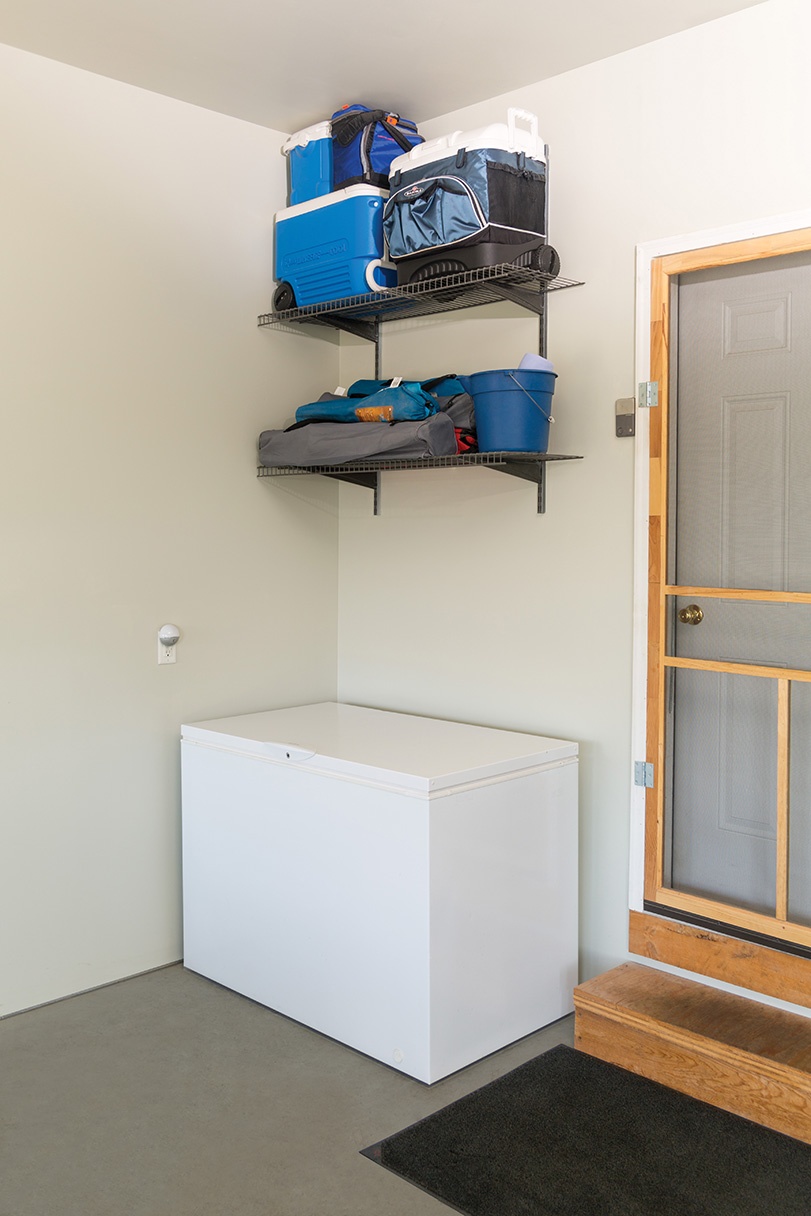 Secure Tippy Items
Items such as ladders, golf clubs and fuel tanks stored in an upright position can deliver a damaging blow to children, pets and/or automobiles. If tall items with a small base need to be stored in your garage, find a way to secure them to the wall with bungee cords or other tie downs.
Remove Fire Hazards
Dispose of easily ignitable materials such as piles of old newspapers, empty boxes, old clothing and oily rags. Do not store gasoline or other flammable liquids near gas and hot-water heaters.
Garage safety is an ongoing process to ensure proper traffic flow, maximum use of the space and enhanced home safety. But it's also a good idea to dedicate at least one day a year for a major garage cleaning. Get the whole family involved to decide what stays and what goes. You may even find a few items for your next garage sale!
—
If you are in the mood to do a little cleanup and fixup around the garage, be sure to take a few minutes to lubricate your garage door rollers, springs and other moving parts. Doing so every 6 months will help you keep your garage door working smoothly and quietly.
Download this free guide: